RoRo Shipping
The most economical way to ship you vehicle internationally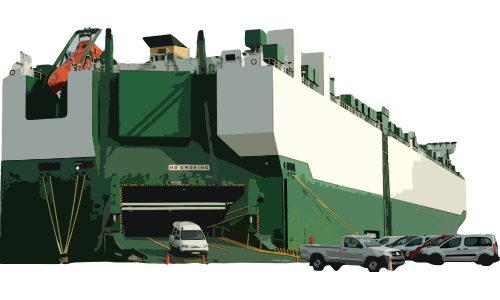 RoRo, or Roll-on Roll-off, is an economical way to ship any wheeled vehicle. The vehicle is driven onto the ship and secured safely under the deck, protected from the weather. When it reaches it's destination, the vehicle is then driven off of the ship.
RoRo is not just for cars and trucks. Large wheeled vehicles, including trailers, excavators, cranes, and other machinery can all be shipped RoRo. Smaller vehicles without wheels, including boats and jet-skis, can sometimes be placed on a trailer and shipped RoRo for less money than containerization.
You can check our sailing schedule finder to find the best fit for your shipment. If you don't find what you're looking for, don't worry! We can ship anywhere in the world. Just give us a call at (407) 264-0000 or chat live with a representative for details.
Check out our general auto export page to learn more about exporting vehicles from the US.
Request your free quote today to see how ShipAll can help you.